Anuvito - art, projects and styles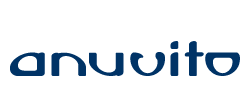 Anschrift:
Anuvito GmbH
Mauer 3
98530 Dillstädt, Gemany
Telefon:
Telefax:
+49 170 8979649
+49 36846 60671
Ansprechpartner:
E-Mail:
Internet:
Herr Möller
design@anuvito.com
www.anuvito.com
Profil:
Anuvito® ist Ihr Service-Dienstleister und Spezialist für die Gestaltung, Entwicklung, Umsetzung und Optimierung von Websites mit vielen Jahren Erfahrung, Fachwissen und Praxisbezug. Von der kreativen Ideenfindung, der optimalen Präsentation mit Gestaltungsrichtlinien bis zum Marketing, unterstützt Anuvito Ihre individuellen Projekte mit originellen Konzepten.
Are you an art-conservator or a restorer?
Create your free profile entry now
With detailed descriptions and references
No admission procedure
No compulsory fee with annual fee
Sign Up Now!
Benefits, Service and Prices