Dipl. Restauratorin Antje Döring (Möller)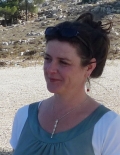 Dipl. Restauratorin
ATELIER DÖRING
Inhaber
Alter Postweg 10
D-32756 Detmold
Germany, Nordrhein-Westfalen
Conservators - Search
Are you an art-conservator or a restorer?
Create your free profile entry now
With detailed descriptions and references
No admission procedure
No compulsory fee with annual fee
Sign Up Now!
Benefits, Service and Prices
Benefits, Services and Prices
Create your free profile, with detailed projects and references.
Here is an overview of the benefits of Romoe.
Read More
Sign Up Now! It' free
You can register for free in our conservators network at any time.
The registration is simple and without obligation.
Sign Up Now