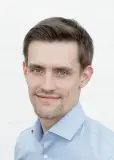 Dr.
Haber & Brandner GmbH
Inhaber und Geschäftsführer
Lichtenfelser Str. 4
D-93057 Regensburg
Germany, Bayern
Blogs 1-4 of 4
Benefits, Services and Prices
Create your free profile listing, with detailed references. Here is an overview of the benefits of Romoe.
Inform now
Sign Up Now! It' free
You can register for free in our restorer network at any time. The registration is simple and without obligation.
Sign Up Now