staatlich geprüfter Restaurator für Möbel und Holz Christoph Tölke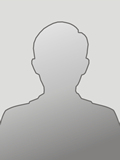 staatlich geprüfter Restaurator für Möbel und Holz
Restaurierung Denkmalpflege Antiquitäten Christoph Tölke

Im Konvent 13
D-47839 Krefeld
Germany, Nordrhein-Westfalen
More details are displayed if you are connected to the user.
Benefits, Services and Prices
Create your free profile listing, with detailed references. Here is an overview of the benefits of Romoe.
Inform now
Sign Up Now! It' free
You can register for free in our restorer network at any time. The registration is simple and without obligation.
Sign Up Now