Restoration in Brandenburg
Theodor Fontane created with his "Wanderungen durch die Mark Brandenburg" a literary monument for his homeland. Kurt Tucholsky did it with "Rheinsberg. A picture book for lovers".
Brandenburg borders Poland to the east, Saxony to the south, Saxony-Anhalt and Lower Saxony to the west, and Mecklenburg-Western Pomerania to the north. It also completely surrounds Berlin.

Sanssouci Palace has almost become a synonym for Potsdam's palaces and gardens. The Potsdam cultural landscape has been part of the UNESCO World Heritage since 1990. More than 500 castles and stately homes characterize the image of Brandenburg, as do the many monasteries, castles and churches. Worth seeing are the Romanesque and Gothic brick buildings of St. Peter and Paul's Cathedral and St. Catherine's Church in Brandenburg as well as the church of the former Zinna Monastery.
References of Conservators in Brandenburg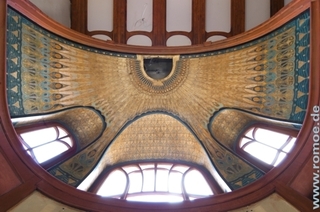 Benefits, Services and Prices
Create your free profile, with detailed projects and references.
Here is an overview of the benefits of Romoe.
Read more ...
Sign up now! It' free
You can register for free in our conservators network at any time.
The registration is simple and without obligation.
Sign up now