Restoration in Lower Saxony
Lower Saxony extends from the East Frisian Islands and the North Sea coast to the Harz Mountains. The cultural landscape of Lower Saxony is diverse - the Weser Renaissance, the baroque castle and garden Herrenhausen or the artists' colony Worpswede are famous. Names such as Wilhelm Busch, Erich Maria Remarque or Arno Schmidt are associated with Lower Saxony.

In Hildesheim, St. Mariae's Cathedral and St. Michael's Church are World Heritage Sites; in the Harz mountains, the Ramelsberg mine, the old town of Gosla and the Upper Harz water shelf are World Heritage Sites. In 2011 the Alfeld Fagus-Werk - an industrial building designed by Walter Gropius and Adolf Meyer - was included in the UNESCO World Heritage List.

Among the best known representatives of the Lower Saxony museum landscape are the Sprengel Museum in Hanover and the Herzog-Anton-Ulrich Museum in Braunschweig.
References of Conservators in Lower Saxony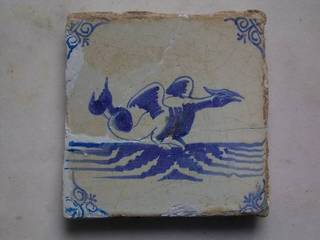 Altes Bauernhaus
Oldenburg, Deutschland
Sanierung der gesamten Außenfassaden,Entfernen der zerstörten Ziegelsteine .Reinigung der Fassade ...
peter schneider
Germany